Dear Alumni, have you been wondering often how you can contribute more as an alumnus?
Well, we have a solution for that. Presenting the Alumni Impact Program, a unique and curated platform to connect with your teachers, students and fellow alumni powered by Univariety.
Take a look at what your school has to say: https://www.youtube.com/watch?v=damHG_e9qI4
Alumni is not just about playing a dormant role, and marinating in nostalgia! There's so much more that you can do from guiding students to posting or applying for jobs!
If you are an alumni of Salwan Public School,  join the network by signing up here:
https://salwangurugram.univariety.com/alumni/social_invite/NTAyNTU4IyMjTXJzLiBSYXNobWkgTWFsaWsg
#AlumniImpactProgram #SalwanPublicSchool #StudentAlumniNetwork #AlumniNetwork
Alumni Webinar – Inspiring Careers and Life Lessons.
Salwan Public School recently hosted a highly impactful live webinar in collaboration with Univariety. The event featured distinguished alumni who have achieved remarkable success in their respective careers. The central theme of this virtual panel discussion was career choices, offering invaluable insights to our current students.
Notable Alumni and Their Insights:
Ms. Kanika Agarwal (Class of 2016): Kanika shared her journey and highlighted the pivotal role our school played in shaping her career. She is an IIT Guwahati graduate with an M.S. in computer science from NYU Courant. Kanika discussed the omnipresence of artificial intelligence in modern society and its profound impact on human-technology dynamics.
Mr. Abhaas Goyal (Class of 2018): Abhaas emphasized the importance of balancing academics and co-curricular activities. He credited the school's supportive and nurturing environment for boosting his confidence and helping him overcome academic challenges.
Mr. Abhishek Gupta (Class of 2014): Abhishek shared his journey from our school to international universities, where he now works as a research scholar. His passion for environmental conservation, nurtured during his school days, has evolved into a fulfilling career.
Mr. Tushar Saini (Class of 2015): Tushar, a graduate of one of India's top colleges, SRCC, is the founder of CUET Pro. He highlighted the importance of taking calculated risks and acknowledged the unwavering support he received from our school.
The webinar facilitated engaging discussions between students, online moderators, and the alumni. The alumni expressed deep gratitude for the pivotal role our school played in their lives. Our Principal and Director, Shri Sushil Dutt Salwan, delivered inspirational messages, emphasizing the significance of education and celebrating India's achievements, including ISRO's Chandrayaan-3 mission. The webinar concluded with heartfelt expressions of appreciation to the alumni, teachers, and students for their enduring contributions to our school's legacy. This event reaffirmed our school's commitment to nurturing and empowering future leaders, leaving a lasting impression on all participants.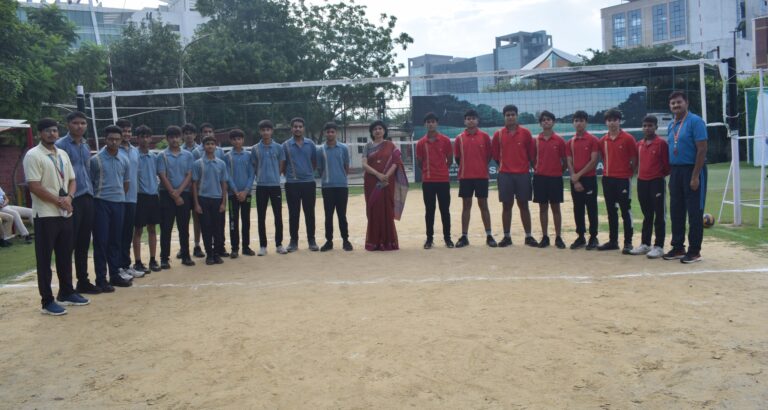 An Inter house Volleyball Competition for the boys was organised…
---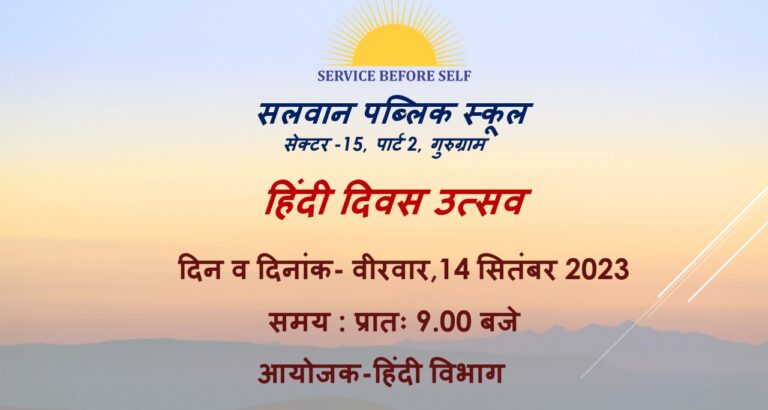 दिनांक 14 सितंबर, 2023 को सलवान पब्लिक स्कूल, गुरुग्राम में…
---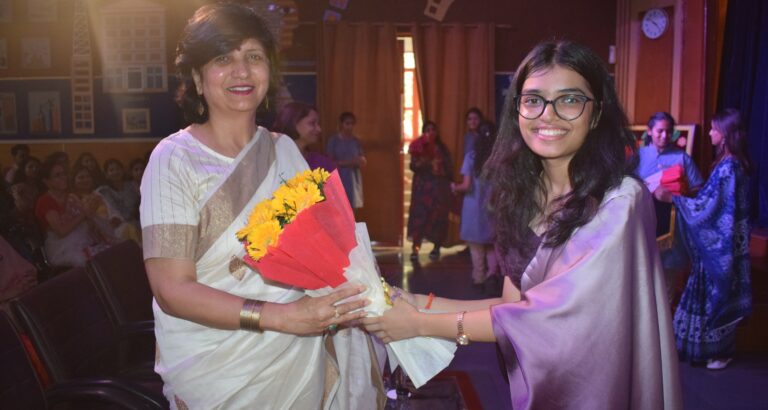 On September 5, 2023, the school gathered to celebrate Teacher's…
---
Salwan Public School, Gurugram is a co-educational Senior Secondary School affiliated to CBSE.