Aadya Dube, Youngest Author of India
With immense pleasure, we would like share that Salwan Public School, Gurugram has the Youngest Author of India. Aadya Dube of Grade 2 is the Youngest Author of India who launched her first book today titled 'Always be Unique' that details about being unique in qualities and never forgetting to be kind. We feel elated, enchanted and excited to announce that Aadya's book has been also registered for Limca Book of World Records and Guinness Book of World Records for the Youngest authored book at 6years of age.
India Top School Ranking Award 2021
The Salwan Public School,Gurugram has been felicitated with India Top School Ranking Award 2021 in World Education Summit for imparting virtual teaching learning during pandemic with excellence on December 17 ,2021.
Inter School Maths Competition
Our students, Janvi Agarwal of Grade II, bagged 3rd Prize in the Event 'Math-A-Tale and in the  event 'Concours De Math' and Ayantik Nayek of Class VI bagged 3 rd Prize in the category of 'The Creative Designer' organised by Blue Bells School Gurugram.
A team of actors who have perfect expressions
ARNAV MOITRA Class 10th and DIVGUN KAUR Class 9th has been selected for an INSPIRE Award of Rs. 10000/- (Rupees Ten Thousand Only) for the year 2021-22 for preparation of Science project / model and to participate in the District Level Exhibition & Project Competitions (DLEPCs) to be organized by the District Education Authority.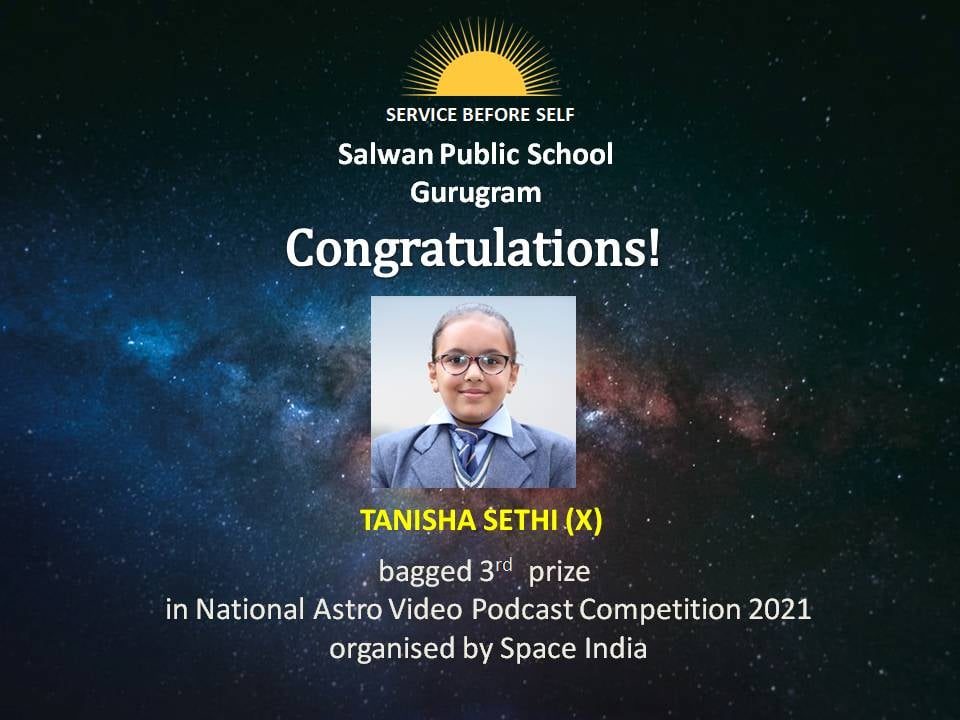 English Declamation Competition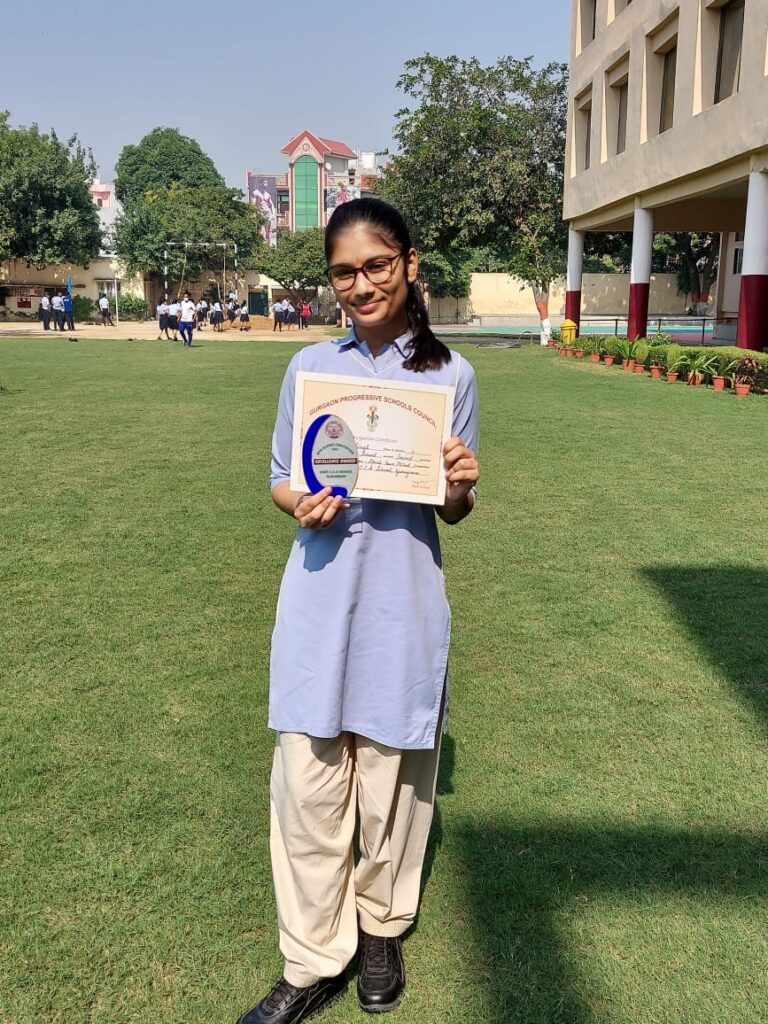 Our Student, Ananya Singh of class X got 2nd prize in English Declamation Competition held at CCA School.
Uniapply Awards Powered By Times Of India
UniApply powered by Times of India presented 'Teachers' Excellence Awards 2021' to appreciate the immense courage shown by teachers to provide seamless learning experience for every student in the period of overwhelming crisis and pandemic. The online event was organised on 5th September 2021 at 5p.m. The 'Teacher Excellence Awards 2021' was an initiative to recognize and felicitate the efforts made by the teachers to impart quality education amidst the pandemic. These awards were not just for the best teacher in their respective fields but also for the ones who have shown adaptiveness to digital teaching, innovation and use of technology. Teachers from schools in Delhi NCR & Maharashtra were eligible for these awards. We really proud to share that our teacher Ms Neelam Saxena was awarded'Best Teacher In English' in Delhi and NCR region. Dr. Savita Upadhyay also bagged Jury Award for 'Best Teacher in Hindi'. We wish them heartiest congratulations on their success.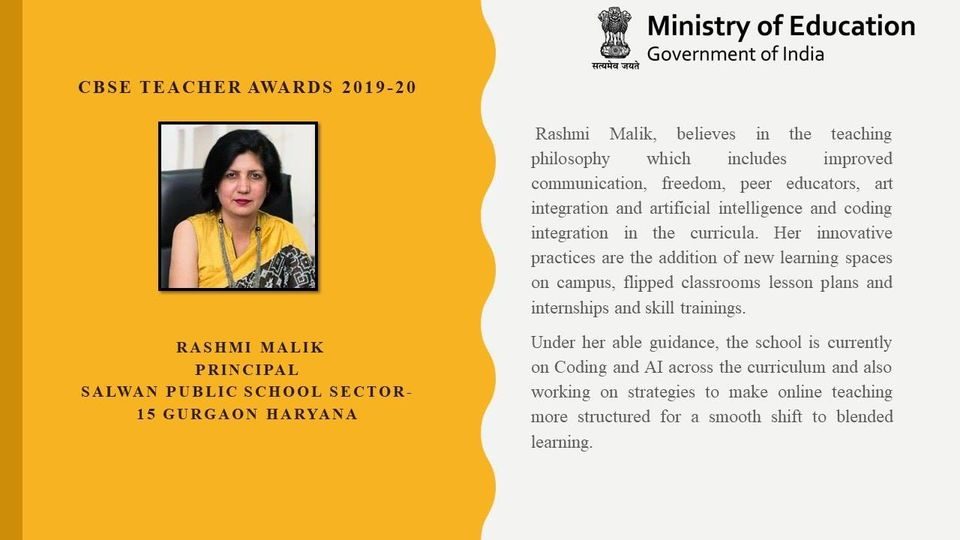 It's a proud moment for SPS Gurugram as Ms. Rashmi Malik, Principal felicitated with CBSE National Principal Award 2019 on  September 9, 2020.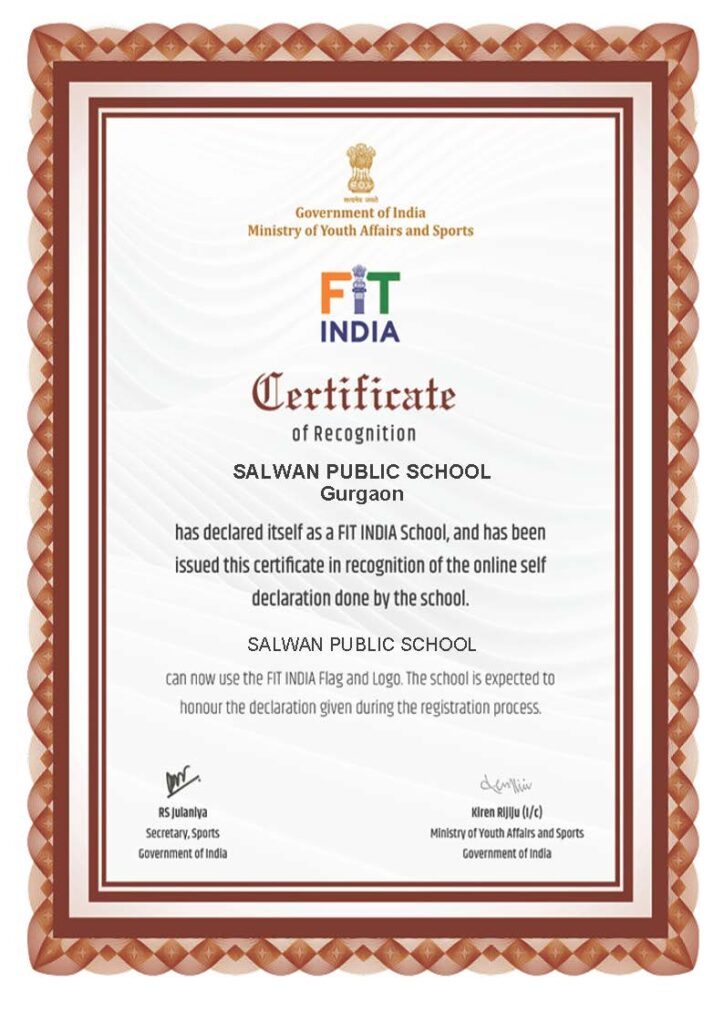 Felicitation By Gen V. K Singh, PVSM, AVSM, VSM At IFUNA, New Delhi
Our Principal, Ms Rashmi Malik received the honour of being designated as Ambassador Swachh Harit Bharat by Gen V. K Singh, PVSM, AVSM, VSM (Retd.), Union Ministry of State for External Affairs on October 30, 2018 on the occasion of UN Day 2018 at Indian Federation of United Nations Associations, New Delhi.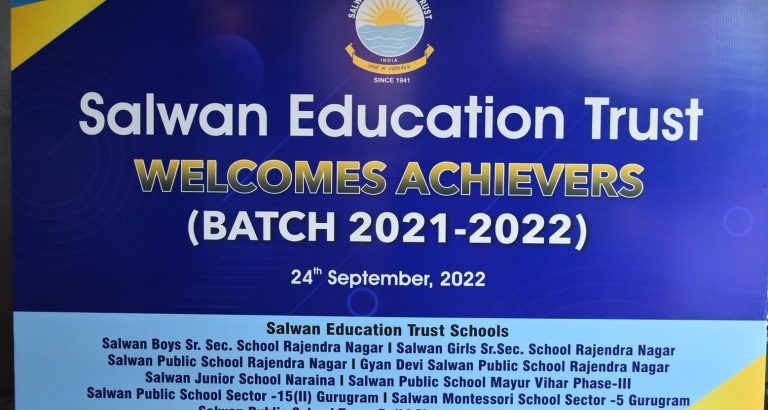 For the students of Classes X & XII (Batch 2021-22)…
---
Alumni of an institution can play an immense positive role…
---
CBSE has declared the result of Class X for the…
---
Salwan Public School, Gurugram is a co-educational Senior Secondary School affiliated to CBSE.