Co-curricular Activities form the bedrock of harmonious and holistic development, necessary for moulding and shaping a child's personality. We provide a broad exposure through a plethora of activities to enable our students develop their latent talents and to nurture in them an appreciation of different forms of art. The academic horizons are widened through unabated opportunities to showcase talents, encouraging the students to reach monumental heights.
A comprehensive arts education provides a rich and engaging curriculum that develops pupils' abilities to think, reason and understand the world and its cultures. It offers pupils opportunities to respond, perform, and create in the arts. The arts instill in our pupils the habits of mind that last a lifetime: analytical skills, the ability to solve problems, perseverance and a drive for excellence. The creative skills children develop through the arts carry them toward new ideas, new experiences and new challenges, as well as offering personal satisfaction. This is the intrinsic value of our Arts Programme .
We believe the arts give expression to our understanding, our imagination and our creativity. As the world we inhabit becomes smaller, faster and more competitive, these qualities are increasingly important. The arts are an integral part of a complete, successful and high-quality education. Study of the arts enhances young people's intellectual, personal and social development.
The Six Strands Of The Curriculum Are:

Drawing which allows for creation, expression, clarifying thought and communication;
Paint and colour which provides for an appreciation and understanding of colour leading to expression of experience, interest and imaginative ideas as well as an awareness of colour in their own work and crafted and designed objects;
Print which encourages a focus on inventive and functional graphic processes;
Work with Clay gives opportunities to form and change a material imaginatively and to design and make objects;
Construction activities provide opportunities to explore the media of 3-D, balance and an understanding of the strengths and weaknesses of particular structures; and
Fabric and Fibre which encourages the child to explore some of the design processes in craft and to appraise various craft materials. While the development of ideas through imagery provides a balance to other subject areas in the curriculum, the visual arts curriculum must provide challenge and motivation. The six strands of the visual arts curriculum include the two strand units: making art and responding to art.
We wish to establish a thriving musical culture in school. A wealth of scientific research over the last decade is proving that music education is a powerful tool for attaining children's full intellectual, social a creative potential. Music gives children a means to express themselves to unleash their creativity, and to be expired by their own boundless capacity for personal growth
Music is compulsory for the first seven years of a pupil's life in the school from 3+ (Pre-School) to 11 + (Class V). In the critically important years Between 3+ and 5+ children are exposed to music everyday. This programme is not confined to the more common set of songs or nursery rhymes sung in the traditional fashion. Rather the young ones are trained to differentiate simple notations (alankar), rhythm (laya), and bears (tala). Our per-school orchestra of four-and-five-years old include 8 simple instruments such as dholak tambourine, triangle, jhunjhuna kartal, cymbals dandia and the most ancient of rhythm 'instrument' clapping.
The 'stuti' may be in Sanskrit or Hindi and is invariably sung (rather than recited) by a special trained choir. The songs may be a bhajan, a seasonal song, a patriotic song, a folk song, an inspiring song expressing a beautiful thought or a philosophy, Rabindra sangeet, etc. Songs may be in Hindi, Bengali, Bhojpuri, Gujrati, Assamese, Pahari, Marathi, Rajasthani, Malyalam, Telugu, Tamil, Sanskrit etc. The community Shloka with which we end the assembly is usually a thought expressed in four lines, sung by the entire school as one and rendered in simple music.
At the Informal Level among other things, is the morning assembly that consists of :
A Stuti
Songs
A community shloka
Between the ages 11+ and 13+ pupils are offered Music as one of the options. Those choosing to pursue Music at this stage master ragas, talas and are knowledgeable about our musicians of today, a brief history of Hindustani and Carnatak styles. They also build up a good collection of different types of songs. For those opting for Music at the advanced stage of Class IX and X under the 10+2 system, the emphasis is on the theory of Music. The standard that they attain is that of diploma from reputed Music Academies.
Theatre is a regular educational tool for us
It brings children fun, excitement, curiosity and motivation to learn.
We approach extremely serious issues with fun and humour, making an otherwise boring topic seem exciting. Important issues can be explored with depth, sensitivity and intelligence.
Through Theatre we teach multiple skills at the same time including language skills, social skills, and drama skills.
Theatre is an enjoyable way of learning. Through active participation, interaction and discussion, the children will have fun and they will remember what they learn for a very long time.
Sport plays a primary role in youth development; including improved academic achievement, higher self-esteem, better psychosocial skills and fewer behavioral problems. We focus on the effects of sports emphasizing on the five C's – competence, confidence, connections, character and caring. The many facets of playing sports are Discipline of training, Learning Teamwork, Leadership skills and learning to lose as well, helps develop lifelong skills. Sports activities help to nurture the qualities like competitive spirit, interpersonal skills, coping mechanism, personal conduct and hygiene and also inculcate sportsmanship and team sprit. Bearing this in mind the club offers several activities so that students can opt according to their choice and acumen. The club helps to promote the development of skills and co-ordination through a structured Physical Education Programs.
The Activities Offered By This Club Are:
Volleyball
Tennis
Basketball
Athletics
Chess
Table Tennis
Judo
Swimming
NCC
Shooting Range

We at Salwan School offer a plethora of sports to create individuals with strong and holistic development instilling in our students team spirit and love for sports.
A Mother- Daughter workshop on puberty and adolescence issues for…
---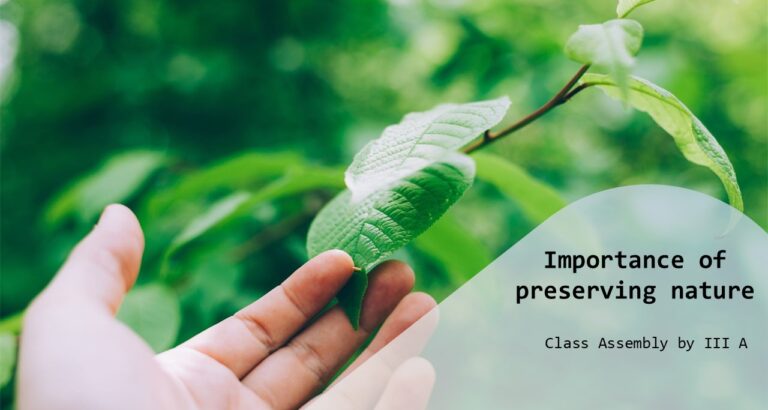 Importance of Preserving Nature Class Assembly by III A
---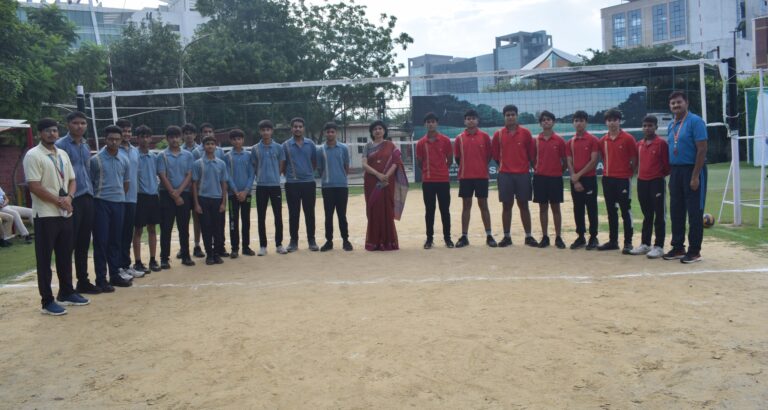 An Inter house Volleyball Competition for the boys was organised…
---
Salwan Public School, Gurugram is a co-educational Senior Secondary School affiliated to CBSE.