With the onset of COVID Pandemic, life got paralysed to a huge extent. However, education of students continued without a second thought.
As per notification received from Directorate School Education Haryana to open school for the students from VIth grade onwards, students are taught through hybrid mode.
Pandemic helped to equip teachers with many tools of online teaching and also turned our learners more independent.
SOPs on School Reopening:
After these traumatic months of lockdown, students emotionally weak, have anger issues resulting in more discipline cases, will be psychologically restless & traumatised – school staff including teachers especially Heads, VPs, Coordinators and counsellors must be more vigilant & sympathetic.
Students will have to be sensitised about personal and group hygiene. This could be done on line before school reopens, and then repeated regularly in the schools. (Pre session done online 2-3 times to emphasise on social distancing and hygiene of parents and students both)
Students to be prepared for least physical or group activities, and also for shorter duration of school or alternate day of attendance.
Preparing a list of Do's and Don'ts and Handouts for students can be created and put up in each classroom. Also sent through mail to all the parents as a part of parent preparedness.
Safety of Teaching and Non Teaching Staff
Staff will have to take ownership in declaring their health status. They should come to office only when they are healthy. If feeling sick, having severe cough, sneezing and difficulty in breathing, he/she should stay back at home and consult family doctor. HOS should be informed immediately.
The staff should be made aware of the latest accurate information regarding COVID19 taken from reliable sources.
Identify critical job functions and positions, and plan for alternative coverage by cross – training staff.
Teachers should be encouraged not to move study materials from one class room to other rooms, as much as possible.
"Cleanliness is not next to godliness. It is godliness." —…
---
Following the progressive direction set by NEP 2020, CBSE conducted…
---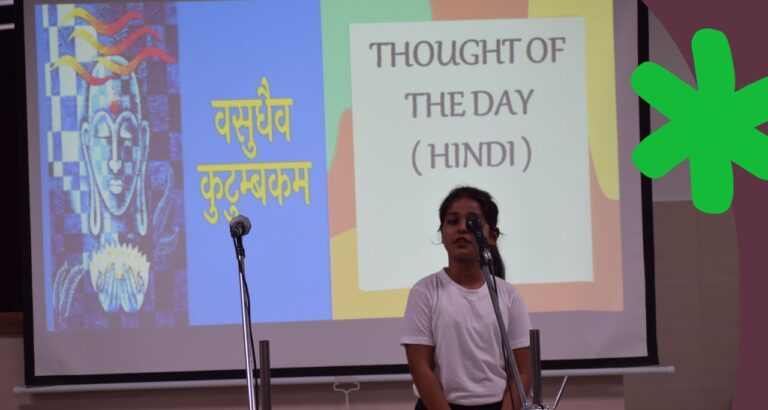 On September 18, 2023, the students of Class IV A…
---
Salwan Public School, Gurugram is a co-educational Senior Secondary School affiliated to CBSE.